What Should You Be Looking For In A Preschool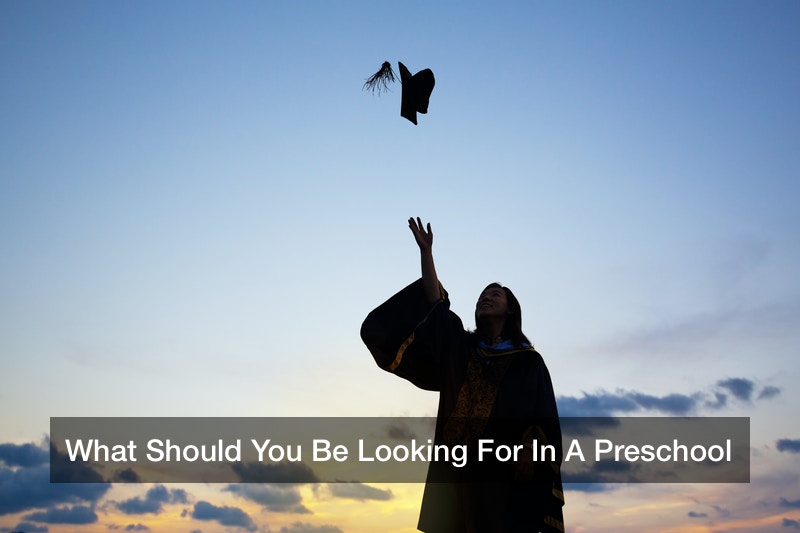 Sending your children off to school can be difficult for any parent to handle. Being concerned about the places you are sending your children to is normal. When it comes to picking a great day care for your children, then perhaps you should know how to choose the right care center for your little ones so that they can grow and learn everything that is required and needed to be well-rounded individuals. Here are a couple of the questions you should be asking before enrolling your children in a daycare center.

Are Your Kids Safe
One of the biggest questions and biggest concerns that come along with finding the right daycare center is knowing that your children are in good hands when they are not with you. Find out about security, what they're doing to insure they know who comes in and out of their doors, ask about what they believe as far as nutrition goes and what happens if a child is hurt while they're playing. Do they have a procedure in place if something happens? There are many safety questions that you can come up with and are more than welcome to ask.

Are Your Child's Needs Met
Are your children's needs in the best interests of the daycare center? Can you trust the teachers to educate your students and to introduce them into a world of safe and correct learning? With the class size and teacher ratio benefit your child to grow and learn or will they get lost with the likes of all of the other students who also attend the school? You need to make sure that your child is being met with all of the expectations you have for them.

Is The Classroom What You Expect
Be sure to take the time to look around the classroom, be sure that the things that you see inside of the daycare center are the things that you want your child around. By looking around the room you get a good sense of what the teachers are showing your children and what your kids will be learning as they engage in the classrooms. It is imperative to your mind frame and the benefit of your child to know what to expect as far as learning goes for them.

What To Expect From Teachers
When you are looking at preschool options find out what the teachers inside of the program are like. What are the teachers backgrounds, how long have they been working there, what do they believe in teaching your preschool children? It may sound strange at first, but making sure that you know everything about the people who are going to be educating your kids is an important aspect of being able to find a good preschool program that is going to grow your kids in the ways that are going to benefit them for the rest of their lives.

What Types Of Accreditation Does The Daycare Center Have
Is the school an accredited center that is going to provide your children with the best types of education, safety and learning? Be sure that you know the background and the history of the school, that you know what to expect and what you children are in fact getting out of their preschool experience.

When you're looking for an affordable day care that is going to benefit your kids and grow their minds while helping them to learn their strengths and their weaknesses. It is important to be sure of your decision and know that you are making the best choices for your soon to be students. 60% of students later on in life were found to not go to college if they do not get a good preschool education first. Knowing your daycare and your options for your children are a beneficial and influential matters for your students as they age and grow.

Make sure you know everything now before you send them off on their first day. Find the right preschool for your children today and benefit their future to begin with. This is a big decision that you can't take into lately. You'll make the one that is best for your kids.