Roofs for Teachers Re Roofing 10 roofs in 90 days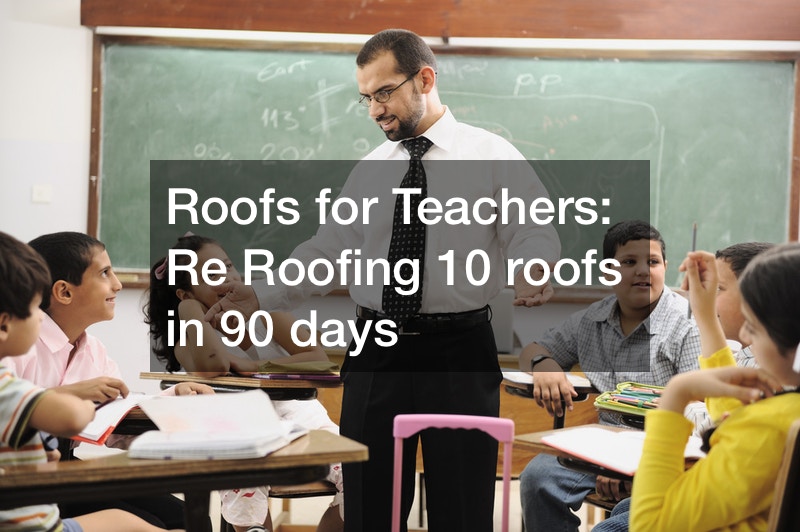 In this video, you will learn about this YouTube channel Roofing insights, and how they are eager to provide roofers and re-roofing services with 10 roofs in 90 days. It will not be untrue to state that the role of teachers in the life of people is a very important one. However, they do not get appreciated or paid enough for all the ways that they nurture a student's soul.
There is this one guy on YouTube who has great regard for teachers. He has even started his work known as Roof for Teachers.
Just like the name suggests, this guy is eager to provide the teachers with a roof with some of his own investments and with charity. It is true that with the little amount the teachers are paid with, it's nearly impossible to buy a roof of their own. So, they will invest a little money and will be eager to find some sponsors to facilitate the cause. You can also contribute to this great cause.
The whole program is nationwide and the viewers can nominate the teachers who they want this to be a part of. Their eternal goal is to provide the teachers with 10 roofs in 90 days. These roofers will change the life of the teachers in beautiful ways.